NEW Wee Target Toilet Training Aid for Boys 5 Colourful Designs to Choose from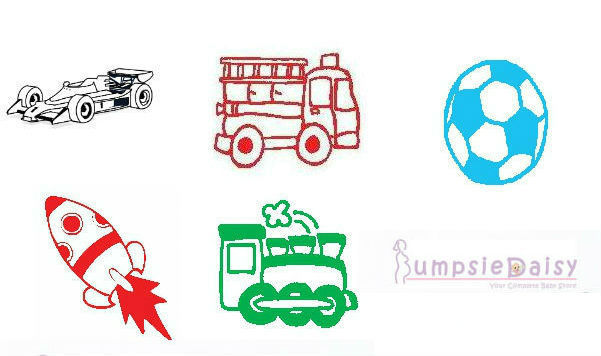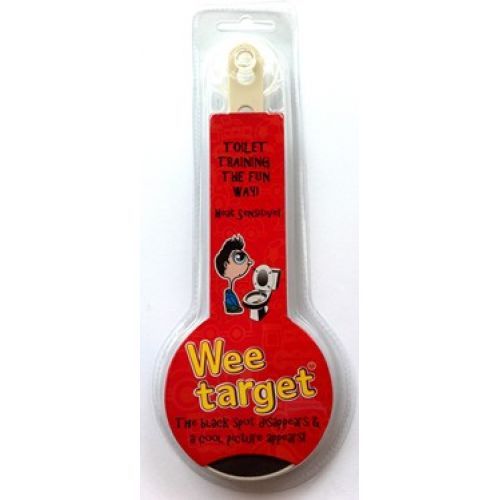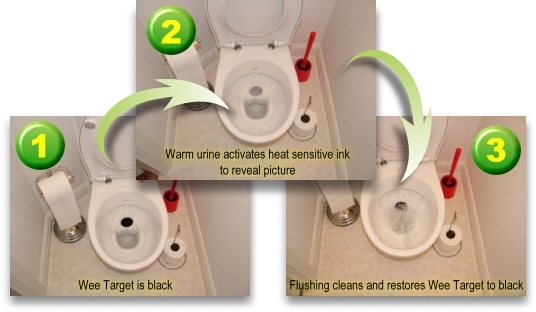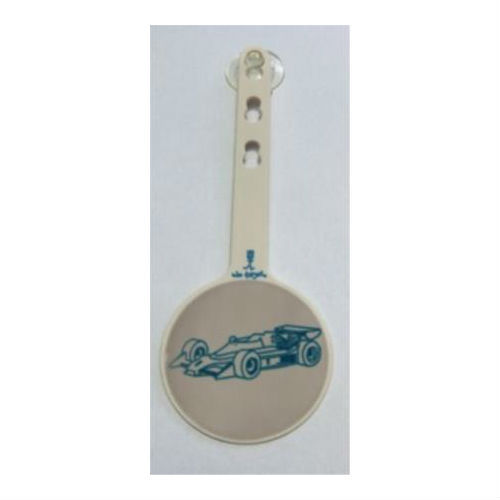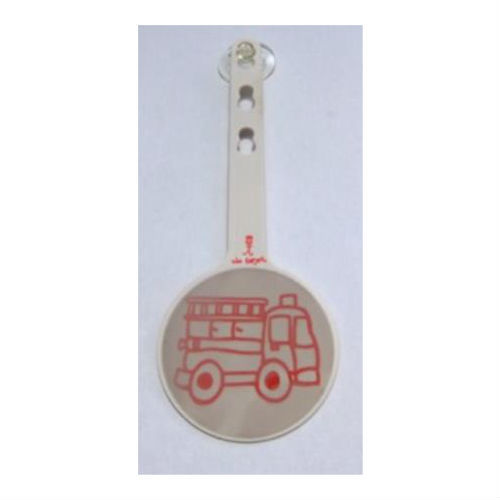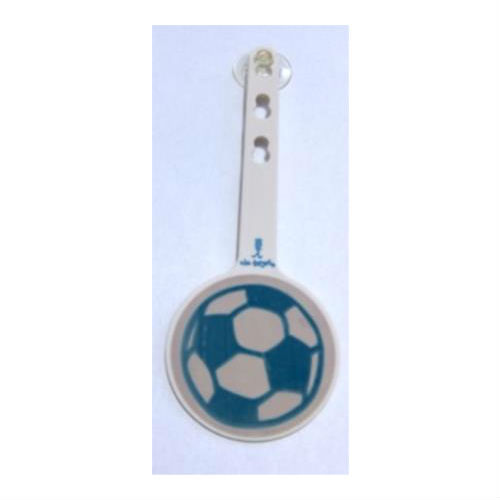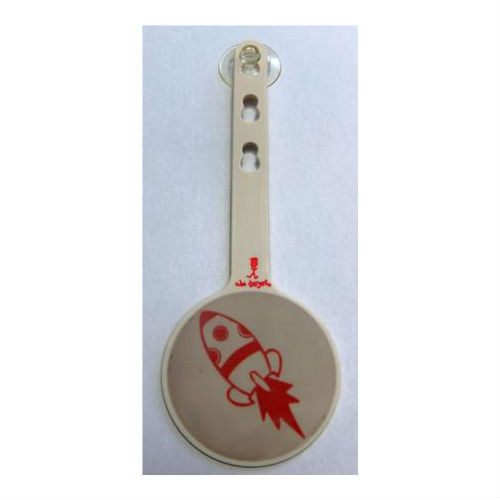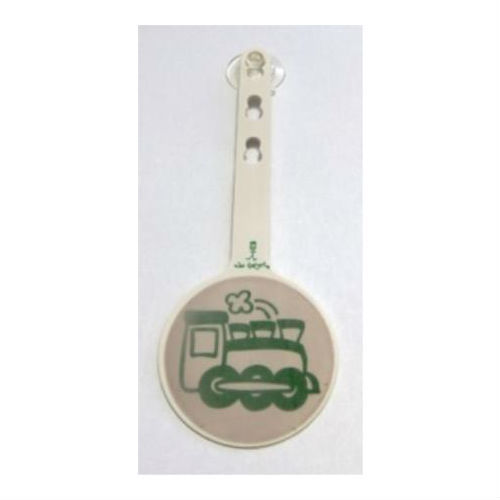 Brand New
Wee Target Boys Toilet Training Aid
Available in 5 Different Designs
Racing Car, Fire Engine, Rocket Ship, Soccer Ball, Train
PLEASE NOTE YOU WILL RECEIVE 1 X WEE TARGET IN THE DESIGN OF YOUR CHOICE
As any mother of young boys knows, it's hard to keep the bathroom clean all the time! Too often boys get distracted and wee hits the lid, the wall, the floor, in fact almost anywhere except the bowl. Wee Target is a fun way for young boys to learn how to aim correctly, encourage toilet training and create an incentive.
Wee Targets are plastic targets with a suction cup that you stickto the inside rim of the toilet to give little boys (and not so little)something to aim for.
To make it a lot of fun, the targets have heat sensitiveblack ink spots on them and when the wee hits the target,the black ink 'disappears' to reveal a coloured picture underneath.
The target goes back to black once the toilet is flushed, ready for next time
Innovative fun way for toilet training!
Attaches easily to rim of toilet above water level.
After a bit of creativity and a lot of trial and error,Wee Target was created and is now beingshared with you
**Please note the colour of the picture may vary to the ones shown**
Please see our other listings or Visit My eBay Shop for all your Baby & Nursery Needs - You will find our prices very Competitive and our service Excellent!
We accept payment by Paypal or Bank Deposit.  The bank deposit details will be shown once this payment method is chosen.
All items must be paid for within 3 days of the auction end, if payment is not received the item will be relisted and you will be reported to Ebay. 
Should you require more time to pay please send us a message and we will be happy to accommodate you the best we can.

All orders are despatched from our warehouse daily Monday through to Friday either via Couriers Please, Fastway or Australia Post. Please ensure you have provided us with your correct postal address and business name (if being posted to a business address) to avoid delays.
There are a limited number of items that we cannot post to PO Box addresses but will contact you for a physical street address should your item fall into this category.
Extra expenses incurred for re-delivery are the responsibility of the consignee of the goods. Your address is printed onto the packaging and collected from us personally by the carriers. If you are not available at the time of delivery a card will be left in your letterbox advising you that your package will be available to collect from your local Post Office or you will need to call Couriers Please to re-arrange delivery or collection with the courier.
If the goods are defective upon receipt, please contact us immediately. In the unlikely case, an incorrect item may be delivered, please let us know and we will rectify the problem immediately (at our cost of course).
BumpsieDaisy will accept returns please take note of our Returns Policy:
Faulty Items: All damages or faults must be reported to us within 48 hours. When consumer goods are purchased from BumpsieDaisy you as the buyer have a legal right to return the goods to ourselves and you will be issued with an immediate refund if the goods are either faulty, not fit for their purpose (don't do what they are supposed to do), or do not match our description. To obtain a refund you should return the goods within a reasonable time and not dispose of, lose, destroy or damage the goods in any way.
Unsuitable/Unwanted Items: You may return any item to BumpsieDaisy if you find it not to your liking however you must return the item within 7 working days of receiving the goods and you must inform us in writing of your wish to cancel the order by email. The goods must be returned to us at your own expense by registered post or courier within 7 days of the notice to cancel. Goods must be returned to us in an original 're-saleable' condition in the original packaging. Once we are in receipt of the goods we will issue a refund, less the original postage costs paid on purchase. Where hygiene products are purchased we are unable to accept a return of these items once the seals have been broken, unless proven otherwise faulty.
Any Questions?
Please check this listing page carefully as the answer is usually there. If not, let us know and we'll try our hardest to reply within one working day.
You are welcome to email us directly via bumpsiedaisybaby@yahoo.com.au or through eBay messages.
""
( )
""
( )
""
( )
""
( )
""
( )